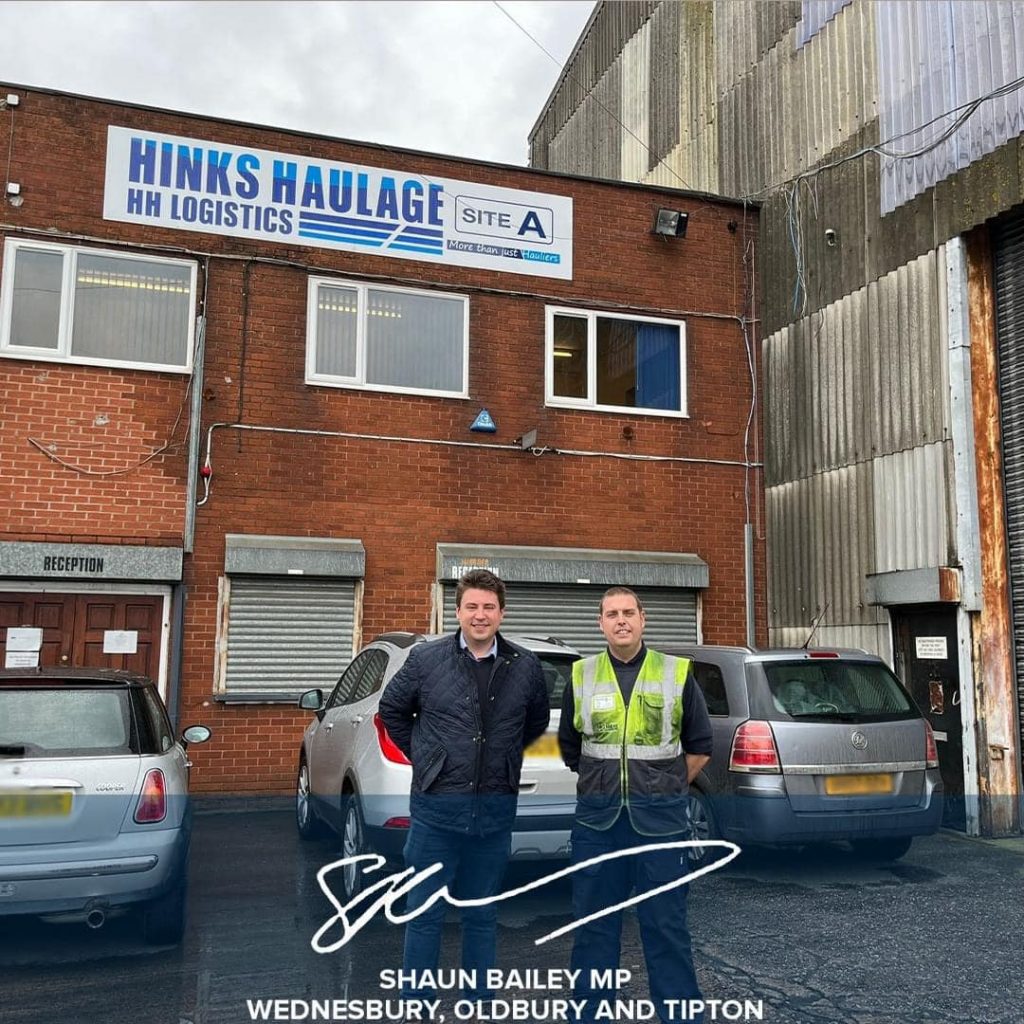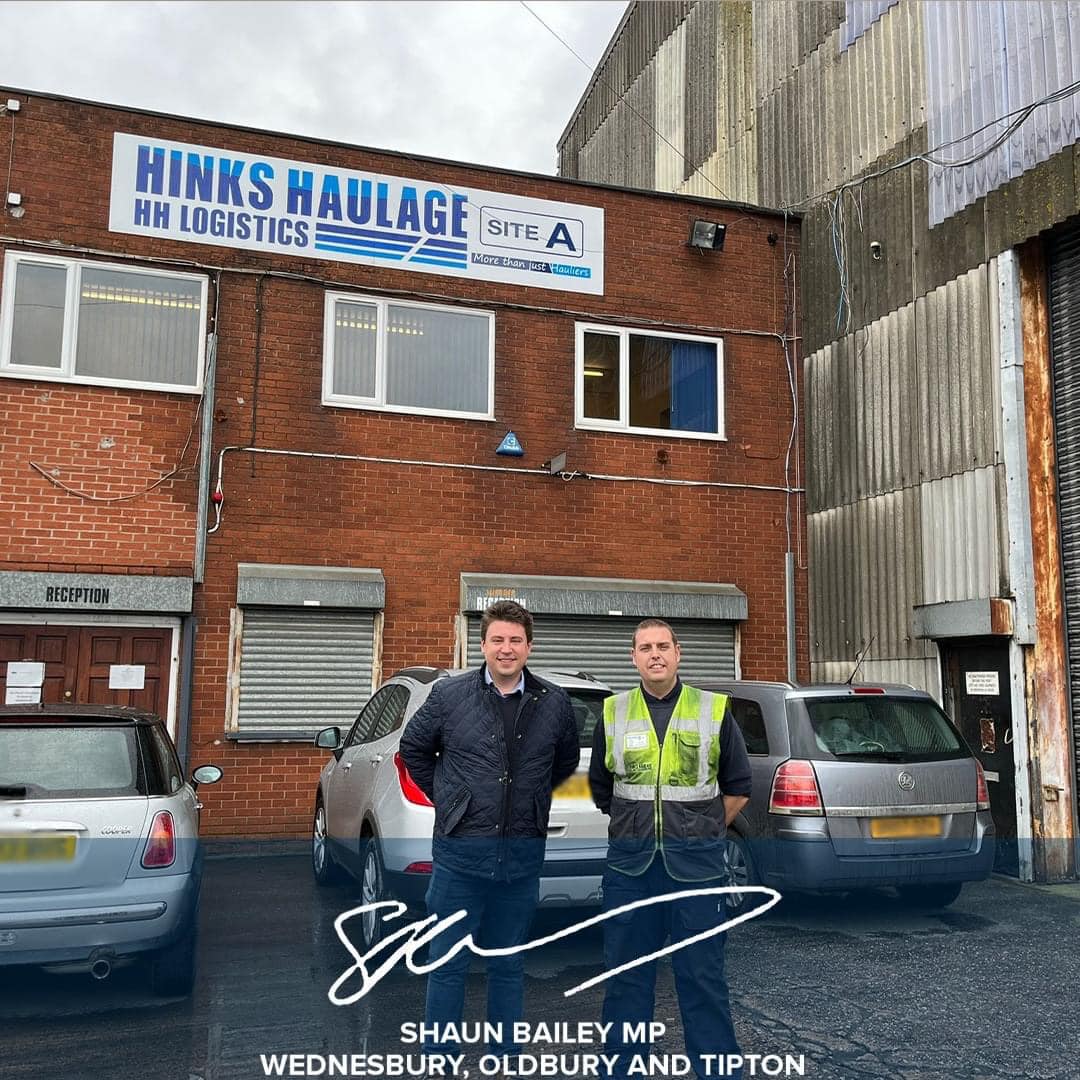 On Friday Shaun Bailey MP visited Hinks Haulage HH Logistics Ltd to see how we were doing post pandemic.
Hinks are a true local Black Country business who have local staff but work all over The UK.
It was great to chat about the Haulage Industry and what steps we want to see to help keep the industry going, in light of the pressures that we are all facing at the moment.